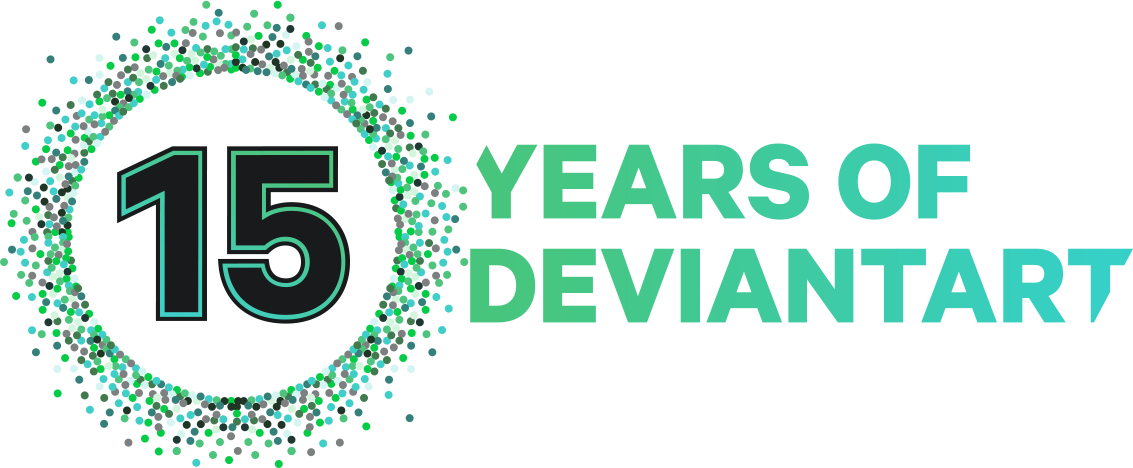 Firstly, a massive happy birthday to the site! 15 years is a bug achievement in the very fluid world of the Internet!!
Secondly, I'm filling this out on my IPad, which is very novel and is giving my finger a good workout clacking away on the virtual keyboard! I'm not a fan, I miss my nice big computer and wide screens and actual keyboard but I'm at my parents and needs must!!!!
So! Questionnaire time...



How long have you been on DeviantArt?

11 years and about 20? Days

What does your username mean?
It's my middle name so I guess it means me

Describe yourself in three words.
Passionate, precocious, annoying



Are you left or right handed?
Right handed



What was your first deviation?
Silent Musings which I transferred from my elfwood account -instant submissions was AMAZING but something we now take for granted!
What is your favourite type of art to create?
Stock photography but I love dabbling with digital art



If you could instantly master a different art style, what would it be?
Oils for sure, I love how tactile they are and just how stunning they look in the hands of a master!



What was your first favourite?


Come to my secret cellar by 7th-Dimension who is also Nocturnal-Shadows but I don't know if they are still active?

What type of art do you tend to favourite the most?
Digital art and stock

Who is your all-time favourite deviant artist?
I hate this question because there are far too many to count and it would be impossible to choose just 1 artist, I'm sorry!!

If you could meet anyone on DeviantArt in person, who would it be?
I've had the great pleasure of meeting many awesome artists at the London devmeets including our leaders

I've met several of my awesome team mates past and present which is always a blast! Several are coming to my wedding too and I'm looking forward to glomping PirateLotus-Stock in particular and hopefully kingmancheng too

How has a fellow deviant impacted your life?
There are a couple of people who for one reason or another have made my life 100% better for having them as my friends and I love them dearly for so so many reasons! Aeirmid PirateLotus-Stock CelticStrm-Stock WeavingMagic Amazonofexeter Quoth-Raven

they are kind, clever, selfless and just all round wonderful people, I love you guys!!
I'd also like to mention Moonbeam13 Heidi and dxd and the volunteer team who have for many reasons been so important in my DA life, you all rock!



What are your preferred tools to create art?
Wacom tablet and my trusty computer running photoshop, plus my Nikon D7100 and D80

What is the most inspirational place for you to create art?
Anywhere I can take photos or plug my computer in but blankies, cats, tea, chocolate, good music and the company of my better half ReapingFields are vital components



What is your favourite DeviantArt memory?
All the London devmeets

If any links or mentions are broken I'll fix them when I get home

xxxx